DuPont Process Safety Management Consulting
Drawing on over 30 years of real-world DuPont experience, our expert consultants help protect your organization's people and assets from the process dangers, operational risks, and potential costs of hazardous industrial processes.
Fill out the form below to get the white paper download as well as receive email updates with case studies, sustainability updates, and news about DuPont Sustainable Solutions.
By clicking the "Submit Form Now" button, I agree that the information I have supplied may be used in a manner consistent with this web site's
privacy statement.
For you to download below, is a paper presented at the 9th Global Congress on Process Safety -

Operational Discipline:
Improving Process Safety Management Implementation through Behavior and Cultural Change
Prepared and presented by
Charles A. Soczek
DuPont Sustainable Solutions



To download this paper, please submit the form to the right to sign-up to receive email updates from DuPont Sustainable Solutions >>



Operational Discipline (OD) as defined by DuPont is "the deeply rooted dedication and commitment by every member of an organization to carry out each task, the right way, and each time". Per the Business Dictionary, OD is defined as assurance that specific activities necessary for successful daily operation of a company's operations are running as they should be. This can include specific goals, missions, and guidelines. Whichever definition is chosen, OD is important to success of all aspects of an operating facility.

Process Safety Management has been in place for over twenty years. Many companies have good PSM systems, but based on the CSM Special Emphasis studies, implementation is poor. It is being increasingly recognized that Operating Discipline is a key factor that drives PSM implementation. Operating Discipline helps turn a paper PSM program into a reality.






Copyright © 2013 DuPont. All rights reserved. The DuPont Oval Logo, DuPont™, The miracles of science™ and all products denoted with ® or ™ are trademarks or registered trademarks of E. I. du Pont de Nemours and Company or its affiliates.
Suncor Video Case Study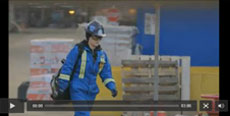 Learn how DuPont Sustainable Solutions helped Suncor Energy improve its worker and process safety management systems in the Oil Sands region of Canada.
Process Safety Management Infographic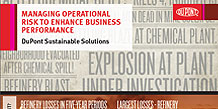 Find out how to manage operational risk to enhance business performance.

>> Learn More
(Download Infographic PDF)
DuPont Sustainable Solutions was proud to participate, once again, in the Center for Chemical Process Safety's (CCPS) 9th Global Congress on Process Safety.