Maximizing Performance of Capital Projects

Our Sustainability and Capital Growth practice serves the needs of capital project owners and financiers. We are a high level trusted advisor to asset owners' teams that run complex capital projects. We help them establish replicable and scalable capital management processes to effectively manage the large inherent complexity, and the multiple stakeholders they often deal with in large projects.

We are a catalyst for transformation at the enterprise level and the project level. We transfer know-how to enable clients to do the right projects right, during our engagement and in the long run.

Our clients realize benefits such as on-time and on-budget execution, reduction in their environmental footprint and in the likelihood of catastrophic events, increase in project operability, improved enterprise capital planning processes, and overall reduction in investment risk.




Fill out the form below and a DuPont Sustainble Solutions expert will contact you to address your specfic needs.
By clicking the "Submit Form Now" button, I agree that the information I have supplied may be used in a manner consistent with this web site's
privacy statement.
ROUNDTABLE: Achieving Sustainable Results in Capital Projects - Practical planning and execution with a focus on Asset Operability

February 27th 4-5 pm

With upwards of 65% of global projects over budget and underperforming, there is rising concern. The panel will discuss the importance of a comprehensive asset lifecycle approach and explore the impact of culture, process discipline, labor complexity, and stakeholder involvement on project performance and asset operability.
DuPont Representatives:
Moderator: Jim Porter -Former-Vice President, Engineering
(retired in September 2008)
Panel Members: Simon Herriott, Vic Stroud

Keynote Speaker: Jim Weigand - President, DuPont Sustainable
Solutions



Copyright © 2013 DuPont. All rights reserved. The DuPont Oval Logo, DuPont™, The miracles of science™ and all products denoted with ® or ™ are trademarks or registered trademarks of E. I. du Pont de Nemours and Company or its affiliates.
Survey :
Help us learn more about your Capital Project needs. We will share the results with you.
>>
Click here for survey
Suncor Energy Video Case Study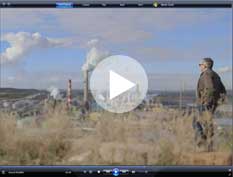 Learn how DSS worked with Suncor Energy to improve its environmental impact and process safety program.
The video recounts:

Suncor Challenges
Why Suncor chose DSS
What DSS did to help
Results of the collaboration

Article Download . . .
Improving the Success Rate of Large Capital Projects
A good planning process is not sufficient to achieving a successful outcome. The key to success is a project team's ability to recognize and integrate seemingly disconnected elements into an overarching executional approach that enables systemic risks reduction and an increase in the probability of positive outcomes. Thanks to more than 200 years of experience developing capital projects, DuPont has been able to group those elements into a handful of key success factors . . .

>> Learn More (Download PDF)